3D Printing Industry News
3D PRINTING INDUSTRY NEWS DIGEST
Remote Print Improvements for Work-From-Home Engineers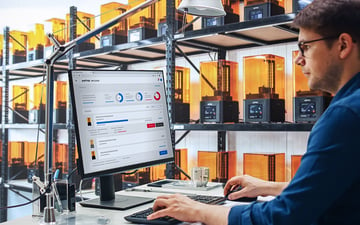 If additive manufacturing is ever going to be the dominant technology in the distributed supply chain, engineers must be able to print, monitor, and assess jobs taking place at various locations from anywhere. Two companies this week announced new steps in that direction.
In today's work-from-home environment, it's important for designers or engineers to be able to complete their projects at home then remotely fabricate models they have been working on, says printer manufacturer Zortrax. The company is the latest to offer remote-control printing capabilities through its new inCloud 3D printing management system. The core functionality of inCloud is the ability for users to upload models and start the printing process from anywhere via a web interface. Engineers can begin printing on all the printers in their farm at once and even access the camera feeds from M Series Plus machines to check if the previously printed models have been removed.
For work-from-home engineers who outsource their 3D-printed industrial mechanical parts to the American-based service bureau Fictiv, there's a new option to ensure parts meet specs before they are even delivered. Fictiv calls its new program a "radical transparency initiative," providing customers with on-demand information about their print jobs, including inspection photos from manufacturing partner facilities around the world and centralized access to inspection and certification documentation. "Historically, companies were working in the dark, relying on paper-based workflows, including phone calls late at night, file transfers, emails, and time-consuming site inspections when it came to overseas manufacturing – a risky, expensive process that often resulted in delays and quality issues," says Fictiv CEO Dave Evans.
New Food-Safe Polypropylene Powder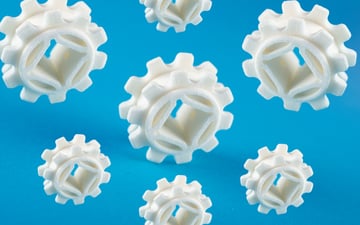 A new polypropylene material for powder bed fusion 3D printing called Arnilene AM6002 (P) from Dutch manufacturer DSM is suitable for a wide range of applications across multiple industries, the company says. The material has food contact approval in Europe, making it ideal for applications in the food and beverage or nutrition industries, and also has potential applications in the automotive sector, including dashboard components and interiors and many others in this sector.
Arnilene AM6002 (P) offers robust mechanical, chemical, and thermal properties and is compatible with a range of SLS platforms. The material is hydrophobic and can be used to print large batches of tough, engineering-grade parts. With a 90% reuse rate, the material produces less waste, making it a sustainable solution.
New Resins from Liqcreate, BASF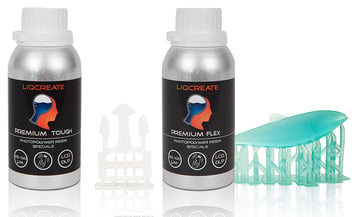 Liqcreate, the Dutch 3D-printing resin manufacturer, has announced two new resins specifically for functional parts and compatible with a wide range of printers. Liqcreate's Premium Tough is a transparent resin that turns into a milky white polymer during polymerization. Parts 3D-printed from this material are durable, have high impact strength, and are exceptionally scratch resistant, the company says. Premium Flex is a translucent turquoise blue photopolymer with a high print speed producing flexible parts with a soft-touch surface finish.
BASF Forward AM, the German additive manufacturing allrounder, debuted its new resin this week, the Ultracur3D ST 80. This general-purpose, affordable photopolymer is the latest in the company's high-impact Ultracur3D ST line and offers properties ideal for electrical casings, orthopedics, customized consumer goods and tools, high-detail and textured parts, the company says.
Formnext Back to Being a Virtual-Only Event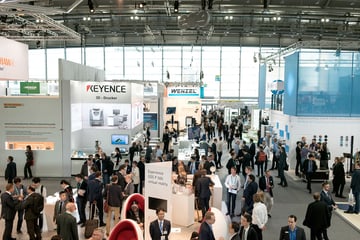 After announcing in June that it will go ahead as an in-person event this November, the organizers of Formnext, the world's largest additive manufacturing conference and expo, announced on Sept. 2 that it will now take place as a virtual-only event.
The change – as anyone might guess – is due to "the recent rise of the COVID-19 infection figures worldwide and the associated increase in travel restrictions," said the organizers, Mesago Messe Frankfurt, in a statement.
Although you won't be going to Frankfurt, Germany, this year, keep your calendar clear for Nov. 10 – 13 for Formnext Connect, the virtual version that promises to be much more than a Zoom conference. Organizers say attendees can log-in to a comprehensive, multimedia exhibitor and product presentation site that will "offer you the entire world of additive manufacturing in one platform." The usual conference presentations, keynotes, showcases, challenges, and awards ceremonies will be live-streamed and there's even a chance for live-chat networking. Much of the content will be available for on-demand viewing months after the event.
What's the cost to attend? Mesago Messe Frankfurt hasn't set a price for attendees yet, but stay tuned to our events page for updates. Formnext Connect exhibitor packages are priced between approximately $5,000 to $11,000.
3D PRINTING INDUSTRY NEWS – WEEK 35, 2020
3D PRINTING INDUSTRY NEWS DIGEST
The U.S. Federal Aviation Administration (FAA) had awarded certification to a 3D-printed flight-critical jet engine part manufactured by aerospace company Honeywell. It's the first stamp of approval awarded to a 3D-printed flight-critical engine part and a move, Honeywell says, is a significant milestone for additive manufacturing.
It's "a major win for the additive industry, as flight-critical parts face heavy scrutiny and high standards for qualification and installation on aircraft," says Jon Hobgood, VP of manufacturing engineering at Honeywell Aerospace.
The part in question, #4/5 bearing housing, is a major structural component in the ATF3-6 turbofan engine aboard the Dassault Falcon 20G maritime patrol aircraft, commonly used by the French Navy for rescue and patrol missions.
Possibly the Largest Desktop-Class Resin Printer
Printer manufacturer Peopoly took an extra-large step into the industrial 3D printing space with the release of the new Phenom XXL, a large-format resin printer. With a 527 x 296 x 550 mm build volume in a machine the size of a small refrigerator, the Phenom XXL is aimed at the medical, automotive, and entertainment industries and "opens up new possibilities for design, prototype, and production," the company says. The Hong Kong-based company has not released pricing information, but its smaller printer, the Phenom L, retails around $3,000.
Printer Manufacturer Desktop Metal To Go Public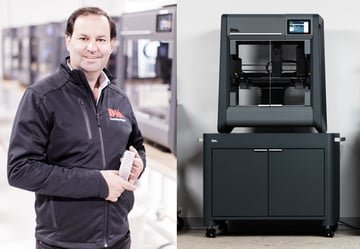 The latest announcement in a string of positive investment news for additive manufacturing companies is that the 5-year-old 3D-printing unicorn Desktop Metal plans to go public and list on the New York Stock Exchange. The public listing, and a total of $575 million in new funds from its merger with Trine Acquisition Corp., will give Desktop Metal the firepower to expand aggressively, co-founder and CEO Ric Fulop said in an interview with Forbes.
Burlington, Mass.-based Desktop Metal's expected valuation could be as high as $2.5 billion. It will trade under the ticker DM.
Investment in the additive manufacturing industry has been on the rise recently with notable multimillion-dollar investment rounds for printer manufacturers including BCN3D, Arevo, Additive Industries, ICON, and VELO3D.
Report Provides a Snapshot of Diversity in 3D Printing Industry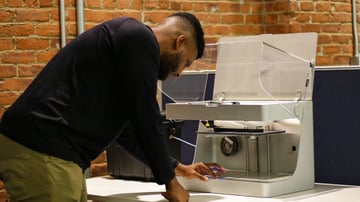 The nonprofit Women in 3D Printing released a new report "Diversity for Additive Manufacturing", which cites a survey of 18 additive manufacturing companies on their diversity initiatives. Half of the survey respondents said hiring quotas for women and minorities would help to achieve inclusion, but only 3 companies said they currently have programs in place specifically to recruit, develop, or retain a diverse or inclusive workforce.
"The social reality of the 3D printing industry might show a very low representation of minority groups, be it in management roles or as part of a company's workforce, but we cannot objectively attribute this low representation to unequal treatment," says Kety Sindze, the report's lead author. Nevertheless, the study offers program suggestions companies could adopt to boost diversity and inclusion. One recommendation is to employ readily available technology solutions to remove unconscious bias during the recruiting and hiring process. Other ideas presented include encouraging employees to share either what makes them unique or a part of their culture during team building activities, and actively recruiting for diversity at events and on various job platforms.
"The number of participants that took part in our surveys shows there is a quest for diversity and inclusion in the additive manufacturing industry," says Sindze. "It's a good start but it's far from being enough."
Designing 3D Printing Opportunities for the Engineers of Tomorrow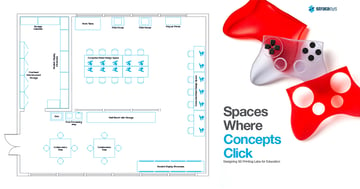 Stratasys is helping bridge the gap between industry and academia to better prepare the next generation of additive manufacturing talent with its ties to schools and universities, including its printing lab at the Savannah College of Art & Design in Georgia, U.S.A. In its newly released guide, "Spaces Where Concepts Click, Designing 3D Printing Labs for Education", Stratasys details how to set up an academic 3D-printing lab including best practices for teaching students how to design for additive manufacturing and how universities can use labs as a revenue stream.
Although this year the design engineers of tomorrow found many college internships in additive manufacturing canceled due to the coronavirus pandemic, others learning opportunities went ahead either virtually or with social distance precautions. For example, students from the Higher Technical Institute in Bregenz, Austria, completed a four-week internship at Arburg, which makes additive manufacturing and injection moulding machines. Intern wore masks and stayed distant.
Fraunhofer Institute Plans New Research Into Metal Filament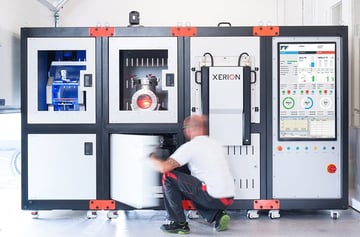 The Fusion Factory additive manufacturing machines for 3D printing with metallic filament are the latest addition to the research focus of the renowned Fraunhofer Institute for Manufacturing Technology and Advanced Materials (IFAM) in Germany.
Developed by Xerion with support from Fraunhofer, Fusion Factory has three modules that combine the process steps in metal fused filament fabrication (FFF), debinding, and heating to produce purely metallic and dense components. With additional printing modules, the system can be expanded for industrial series production, according to the IFAM.
"Through the technological expansion with Fusion Factory, the institute not only plans to implement new filament materials, but also to further develop the system technology itself and the process chain for optimized industrial production in the future," IFAM said in a statement. "In addition to component studies for the industry and economic feasibility studies, the system can be used to support project partners in their entry into additive production and to assist in the integration of the process chain into existing production processes." In other words, if you think printing with metallic filament may be right for you, plan a visit to IFAM. The industrial workshop "Additive Metallic Filament Printing for Practical Use" will take place at Fraunhofer IFAM in Dresden on Jan. 21, 2021.
3D PRINTING INDUSTRY NEWS – WEEK 34, 2020
3D PRINTING INDUSTRY NEWS DIGEST
New Glass-Filled Material Options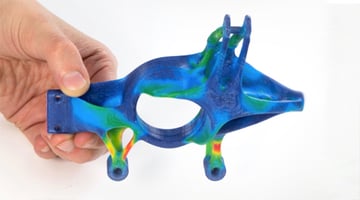 Adding glass to additive manufacturing materials boosts strength, rigidity, heat deflection, and durability. So it's no wonder that as applications of 3D printing broaden, so too, do the glass-filled material options.
DSM Additive Manufacturing, the Dutch materials manufacturer, released a new glass-filled polypropylene (PP) pellet material developed especially for fused granulate fabrication (FGF) large-format 3D printing. The new Arnilene AM6001 GF (G) is ideally suited for direct printing of structural, lightweight applications for automotive, infrastructure and water management, as well as tooling, the company says.
RIZE, the American 3D printer and materials company, announced the immediate availability of the new RIZIUM Glass Fiber for its entire line of printers. The new composite material boasts a high-dimensional stability and high stiffness for printing large parts. RIZIUM Glass Fiber is suitable for complex, full-color parts, and is stable over large build volumes and suitable for a wide range of applications in education, industry, and life sciences, especially for functional full-color prototyping, according to RIZE. RIZIUM Glass Fiber has UL GreenGuard Certification and does not release emissions at extrusion temperatures, making it safe for use in enclosed spaces.